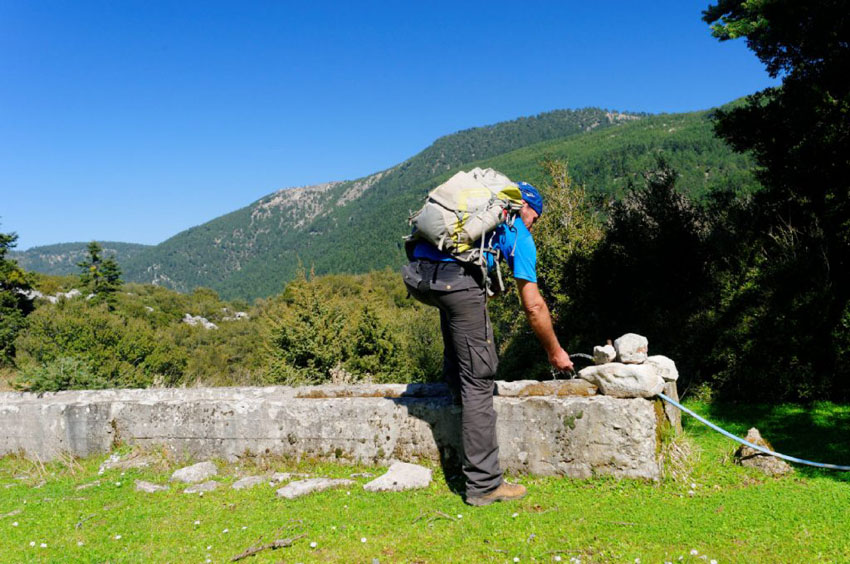 Gyros Souvalas – Parnassos
Agia Eleousa outside Polydrosos (Suvalas) and ascends through the stream of Mantamia with the cascade (permanent all year round) to get to the beautiful Pano Souvala. From there it ascends to the edge of the Souvala meadow and passes from Mylorema and splendid open meadows, where a flock of wild horses grazes, descending until it meets the national path "22" that comes from Agoriani (Eptalofos).
The piece from Ano Souvala can serve some of those who from Ano Souvala would like to walk to Agoriani or vice versa. It is a route with a wide variety and small altitude differences, but it needs experience in finding the right course, since it crosses several times with other skates and there is no trace of marking. Download the route to a gps file here.